EVER FELT LIKE YOU'RE MEANT FOR MORE?
MORE FREEDOM, MORE FLOW, MORE ABUNDANCE, MORE TIME, MORE LAUGHTER, MORE JOY, LIFE MORE FULFILLED!
It's not that you lack drive. It's not that you lack goals. You have the will to go after what you want. But still … you feel that something is missing in your everyday life. And that tension you feel inside your chest? It's your ambition knocking … Your full untapped potential. But here's the reality — you can have the intention to go for the gold in your life, but without community and support, it'll take you twice as long to get there … if life doesn't get in the way of you ultimately getting there. Without support — without a curated community of people who are just as driven as you — little is accomplished alone. Even the greats have a support team. And that's what Pretty Damn Ambitious is meant to be for you.
Pretty Damn Ambitious is on the mission to help one million women wholly lean into their ambitions. It's meant for you — the woman who truly wants to fully step into their ambition and see what more amazing things they can accomplish. And I created this space — this space — for you to explore and see what's possible. Are you ready to honor your calling for more?
Join The Premiere Collective and Connect with Other Powerful High-Achieving Women Committed To Living Their Best Life — Unapologetically.
YOU BELONG HERE – IT'S TIME TO LEVEL UP YOUR SUCCESS WITH ACCESS TO A GLOBAL NETWORK DEDICATED TO HELPING YOU ACHIEVE SUCCESS
Our global membership includes entrepreneurs, female founders, start-ups, business professionals, career women, speakers, business leaders, and more who want to support and network with women like you.
Joining Pretty Damn Ambitious™ will help you grow your global network and create potential new business opportunities while enhancing your personal development as you gain actionable knowledge via our members, coaches, events, tools and resources – all available for you – RIGHT NOW inside our community.
Get Immediate Access to Curated Content, Events, Resources, Tools, and Invaluable Connections
Keep Scrolling for Your Exclusive Invitation
Behind every successful woman is a tribe of other successful women who have her back.
You don't have to make it all on your own.
Every successful woman you know and admire, including Oprah, Serena, Lizzo, Adele, and yes, even Beyoncé, executives to entrepreneurs, all have had coaches, support, and communities behind them. And the simple fact is YOU should have the same support too!
YOU ARE EXTRAORDINARY
And it's time to enjoy the best of life – more happiness, more income, more ease and more flow, by getting supported by accomplished women who want to help you succeed.
Pretty Damn Ambitious™ helps empower and support high-achieving women to accomplish their goals and dreams on their terms.
You're just a few steps away from connecting with other ambitious women committed to living their best lives unapologetically. It's meant for you — the woman who truly wants to fully step into their ambition and see what more amazing things they can accomplish. We are on a mission to help one million women wholly lean into their ambitions. Will you be next?
YES, YOU ARE READY FOR THIS.
IT'S TIME TO STEP INTO YOUR FULL POWER AND AMAZE NOT ONLY YOURSELF BUT THE WORLD
Your talents and gifts are too powerful and needed to keep playing small and to put this off another day.
It's time for you to join a thoughtfully curated global community where you will get the real growth and support you've been looking for.
I am committed to helping you achieve the success you desire on your terms. Let's get started today.
EMPOWERED WOMEN, EMPOWER THE WORLD
HERE'S WHAT'S WAITING FOR YOU INSIDE THE COLLECTIVE
AS AN INNER CIRCLE FOUNDING MEMBER, YOU WILL ENJOY THE FOLLOWING BENEFITS:
Private One-On-One Goal Setting Session With Our CEO & Founder, Bianca B. King

Receive a private one-on-one welcome and onboarding session with our CEO & Founder, Bianca B. King.

Once you have signed up, you will be granted access to schedule your session. During this session, you will feel empowered to set goals to achieve the success you desire fearlessly. You will also discuss ways to maximize your time in the community.

(VALUE $1500)

Gain Access to the Pretty Damn Ambitious™ Coach Matching Services

Get access to this popular service and receive a personalized match suited to your unique requirements. We've done the work for you – we've vetted and verified exceptional coaches who are some of the best in the industry, saving you precious time and money – so you can avoid the trial and error of finding and vetting a coach who can help you reach that next level.

(VALUE $6500)

Receive Full Pretty Damn Ambitious Community Access on Our Exclusive Private Network

In our private community, you can connect with your fellow members and coaches – to learn and grow with other ambitious leaders like you.

Enjoy full access to these curated spaces:

Show Me the Money

 – It's time for women to have more money – here, you will discover how to earn, keep and grow your money. 

C-Suite Prep Academy

 – Ready for the C-Suite? Let's ensure you're fully prepped as you learn to cultivate your Courage, Confidence, Character and Competence, the 4Cs you need to be an exceptional leader in the C-Suite and beyond.

Entrepreneur University

 – Gain insightful knowledge about the latest marketing techniques, business practices, applications, and tools to take your business to the next level.

The Level Up Lounge

 – Exclusive access to our VIP Members-Only Lounge – network with your fellow members in this private space and find your next big break and more.

Inspiration + Motivation 

– Find inspiration and motivation to keep your mind, body and spirit at ease and flow in this space.

Share Your Wins/Brag About It

 – Share your wins in a safe place where you will be applauded for your ambition with other women that actually want to see you succeed.

 (VALUE $8500)

Level Up In the Ambition Lab

Grow your influence and power in the Ambition Lab. You will receive a premier pass to quarterly workshops to help you gain the leadership skills and confidence to accelerate your success. These exclusive events are curated to specifically enhance your personal brand, elevate your business performance, increase your influence and develop your professional presence.

(VALUE $5500 EACH SESSION)

Access Granted – Gain Insider Knowledge With Our Exclusive Premium Private Events & Training

Receive full access to our monthly private events – exclusive premium content and training led by top industry coaches. During these sessions, you will gain coveted insider knowledge to help you achieve more success in your career and life.

 (VALUE $2000 EACH)

On-Demand Events – Accelerate Your Mastery

Enjoy unlimited access to our Expert Guest Speaker Series – previously recorded live events on demand 24/7.

(VALUE $2000 EACH)

Enjoy An All-Access Pass to the Pretty Damn Ambitious™ Community Resources

With your membership, you will gain access to our library of resources, including free tools from our vetted coaches and our attentively curated podcast and book lists that will help you thrive in every area of your life. These carefully selected resources are available for you to consume and enjoy on demand.

(VALUE $2000)

Exclusive Pretty Damn Ambitious™ Merch – Reserved for Members Only

Did you know we do not sell our merch to anyone despite many people asking to buy it? Get the highly coveted Pretty Damn Ambitious Merch! Your membership allows you to select from our fantastic items – you get to choose and it's only accessible to VIP members.

($500 VALUE)

Plus, Access to Deluxe BONUSES Exclusive to VIP INNER CIRCLE FOUNDING MEMBERS – including chances to be a speaker at one of our upcoming events, feature opportunities in our upcoming social media campaigns to our 14,000+ followers, ways you can apply to become a Pretty Damn Ambitious™ Ambassador, and more.

(VALUE $3500)
Your Level Up Awaits – Access Curated Content, Events, Resources, Tools, and Invaluable Connections
IT'S THE LEVEL UP YOU'VE BEEN SEARCHING FOR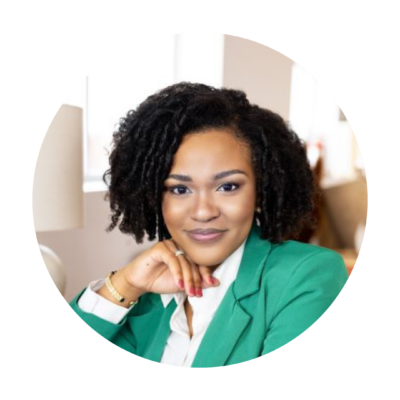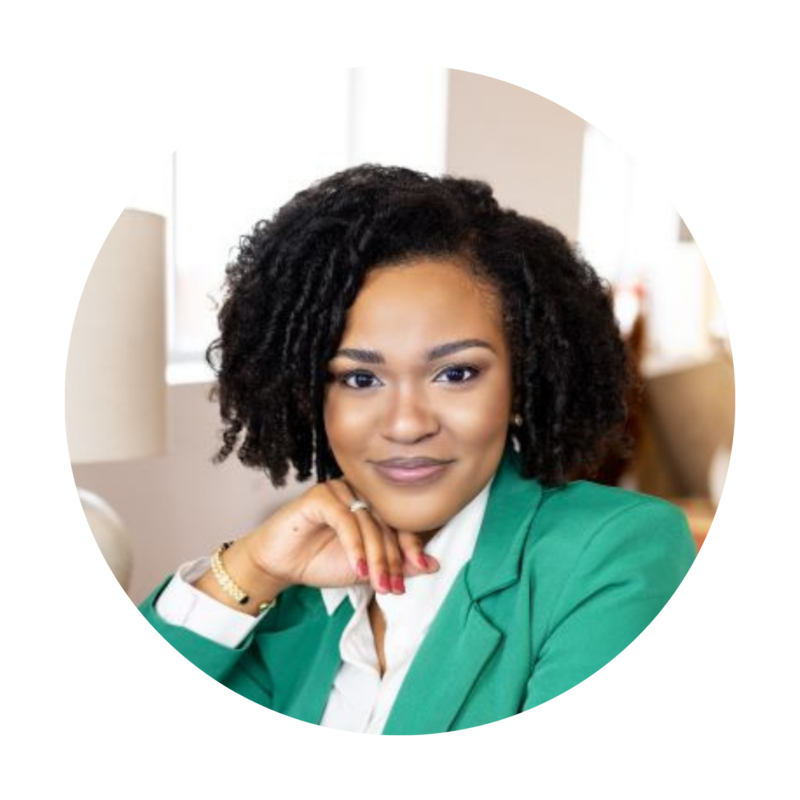 "So grateful to be one of the vetted and verified coaches on this platform. Thanks for your awesome creation, Bianca!"
Valincia Bennett
Business Strategist, Coach for Coaches,
Vetted Coach & Community Member
"My 60 second browsing thoughts are WOW! I am a HUGE fan of what I like to call one-stop shops, and this is certainly a one-stop shop for ambitious women looking for resources and connections."
Cami
Pretty Damn Ambitious Community Member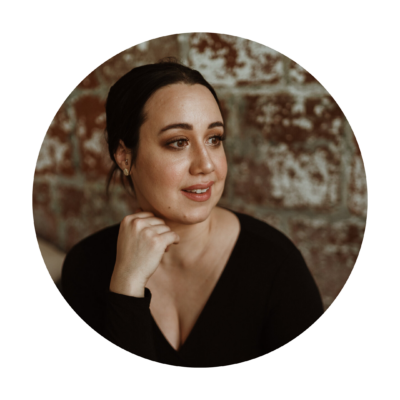 "The coach masterclasses are literally amazing, and they tackle SUCH a wide range of topics and hurdles we all experience during entrepreneurship. The community is truly supportive."
Ariana
Pretty Damn Ambitious Community Member
"When Bianca King launched Pretty Damn Ambitious, it was just what I needed. The events, encouragement, and, most importantly, the reminders about what is important as a woman business owner/entrepreneur I've participated in some of the online events, have signed up for more, and look forward to the daily nuggets of wisdom and inspiration in my inbox. I'm truly grateful for the platform and community that Bianca has created. She's one in a million! I'm thankful for her willingness to help balance business, life, and self-care."
Amy
Pretty Damn Ambitious
Community Member
"This is EXACTLY the type of community I've been looking for!
The resources and content within these spaces you don't see on LinkedIn or in Facebook Groups."
Pretty Damn Ambitious
Community Member
"Since joining The Pretty Damn Ambitious™ community, my life has pivoted into unlocking my next level. This community is supportive, intelligent, and pretty damn ambitious!"
Monica
Pretty Damn Ambitious Community Member
WHO IS THIS COMMUNITY FOR?
This is a thriving community of women with big dreams who are not afraid to go after them.
 We have a seat for you if …
Ready to Feel Empowered – Women who feel they are truly ready for something MORE and are ready to be empowered.
Side Hustle Level Up – Women who are currently working a side hustle but need guidance on how to level up their business all while keeping their full-time job.
To Six Figures and Beyond – Women need clarity on how to reach 6-figures or beyond by learning what, when, and how to build your team.
Real Accountability –  Women who want accountability and to surround themselves with others who understand their desire for MORE.
Safe Space & Resources –  Ambitious women who feel overwhelmed or second-guess their next steps and would like a safe place to ask questions and find resources that will help them accomplish their goals.
Celebration and Commiseration Space – We will gladly help you celebrate all of your wins, big and small, while also helping you overcome any struggles or obstacles that stand in your path.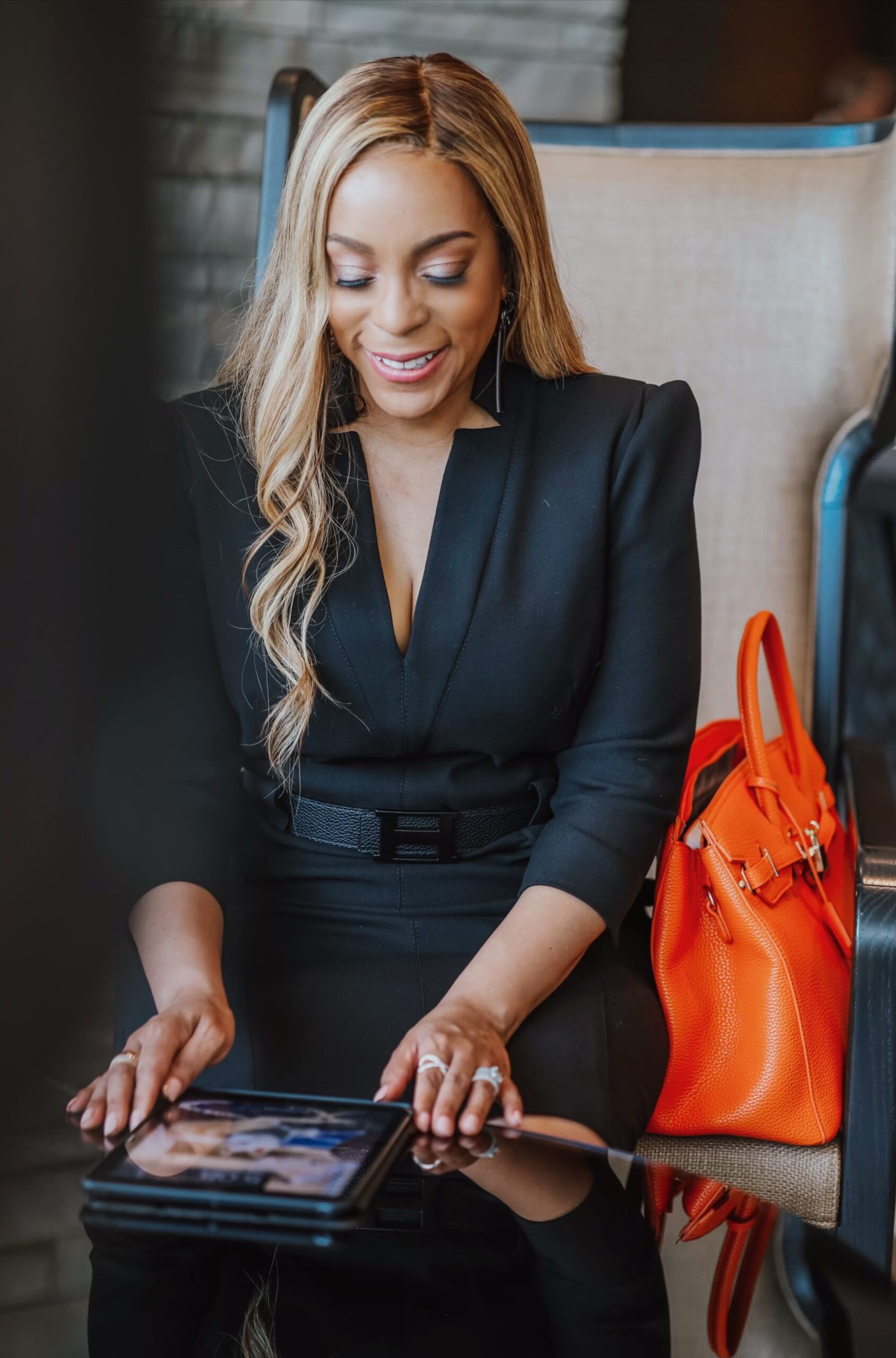 JOIN OUR GLOBAL COMMUNITY OF POWERHOUSE WOMEN
Frequently Asked Questions
It's Your Time to Have the Success You've Always Dreamed Of
Have you given yourself permission to be successful in all areas of your life?
As women, we work tirelessly to earn degrees, create impressive careers, become incredible moms, be supportive daughters, be the friend that can be counted on, and the list goes on. But at some point, if we haven't been diligent, we sometimes forget about our true selves. The one person that needs just as much attention as all the other important people and things in our lives.
Can you relate?
When was the last time you allowed yourself to be happy being absolutely you? Not with all the labels – fantastic wife, partner, dutiful mother, dog mom, successful entrepreneur, career woman.
Can you comfortably sit with I am and feel valued and loved?
It's time to reclaim your importance and make yourself the priority without fear, compromise or guilt.
You deserve 360 degrees of success… in every area of your life.
You are ready to have the success you desire on your terms.
AMBITION FLOWS INSIDE YOUR DNA
If you're ready for real results, join our community and get started today.