WHO IS PRETTY DAMN AMBITIOUS?
HELPING WOMEN LEVERAGE AMBITION TO ACHIEVE SUCCESS ON THEIR TERMS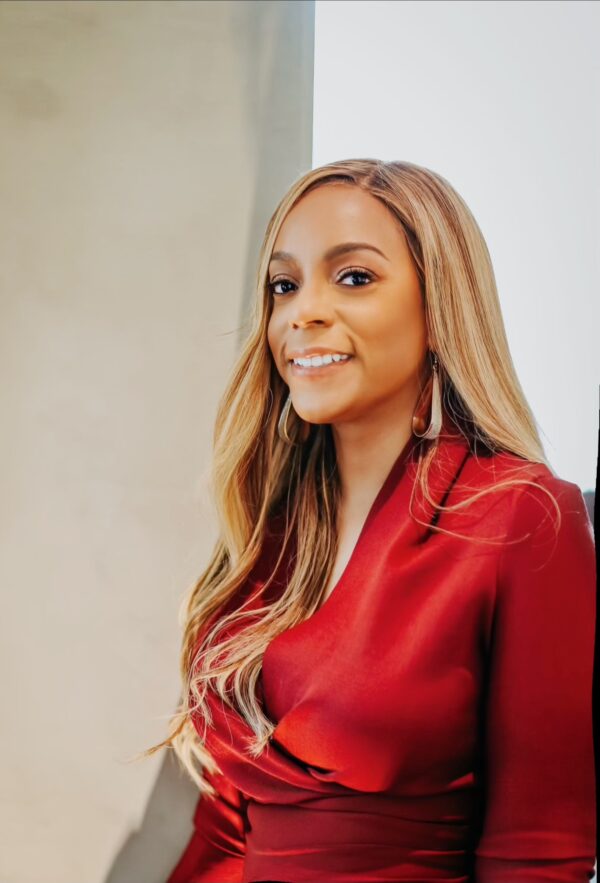 CEO & Founder, Pretty Damn Ambitious™
President & Creative Director, Seven5 Seven3 Marketing Group
I'm Bianca B. King, wife, sister, aunt, friend, entrepreneur, philanthropist, writer, start-up investor, and lover of all things that help my circle of influence reach their highest and greatest potential. Oh, and I'm also pretty damn ambitious.
Over 15 years ago, I started my boutique marketing agency with $700 – yes, you read that right, $700 and a sh*t ton of ambition. I used my "start-up funds" to purchase a new laptop and a round trip plane ticket and quickly secured my first client. Since then, I have helped hundreds of small business owners and entrepreneurs bring their vision of success to reality by delivering results-driven marketing solutions.
My clients have achieved a combined revenue of over $275 million and counting. My clients have been featured on television and online, including CNN, MSNBC, The Huffington Post, Thrive Global, The Dallas Morning News, D Magazine, The Wall Street Journal, Black Enterprise, and the Dallas Business Journal, to name a few.
ESSENCE, Fast Company, Entrepreneur, LinkedIn, Jet Magazine and The Story Exchange are a few places where I have been featured as well.
Before launching my agency, I worked for an international commercial real estate firm, Cushman & Wakefield, for almost a decade. During my tenure, I served in several roles, including as a Brokerage Associate and Financial Analyst, where I was a part of the investments sales team that sold over $1.4 billion in real estate assets. With over 20 years of marketing experience and an MBA in eCommerce Marketing, I've got the receipts that I get the job done, and I do it well.
Beyond Ambition
Being able to give back in meaningful ways sets my soul on fire – it is my highest calling. It's the reason I started this company. I'm here to deliver a solution to not only amplify your voice but to help you grow your network and revenue. In essence, I want you to succeed in every facet of your life! I've seen so many women struggle who have amazing gifts to share, all to not be heard or, worse, not to get paid well for it. I believe we are here on this earth to share our gifts. My desire is to help you share your gifts and talents just as I have.
It's time to honor yourself by celebrating your ambition. Are you willing to trust your ambition and get to the next level? Join us.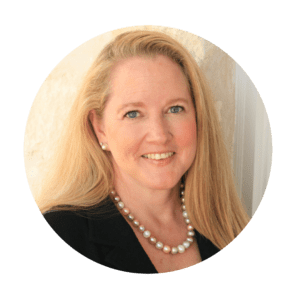 Principal, Breck Capital Advisors
Founder & President, Texas Wall Street Women
Christine has over 25 years of experience in the financial industry. In 2000, she joined Source Trading, a broker/dealer that served institutional investors including hedge funds, state agencies, mutual funds, and family offices. In addition to business development for the trading business, Christine raised over $1 billion in assets for a select few of the firm's hedge fund clients.
Prior to joining Source, Christine was a Relationship Manager group head for five years at the Bank of New York. While in New York, she ran the Endowment and Foundation Group, and then in London she was responsible for the insurance industry team. Previously, she held positions in commercial finance at Skandinaviska Enskilda Banken and the Bank of Darien.
In 2008, she founded Texas Wall Street Women, a not-for-profit networking and philanthropic group for women in the financial industry in Texas (www.txwsw.com). The organization has over 3,000 members across the state and hosts events in Dallas, Austin, and Houston each month using an all-volunteer staff. On the philanthropy side, the organization supports the college readiness programs at the schools founded by the Young Women's Preparatory Network through both financial contributions and volunteerism.
Christine received a BA in French from Connecticut College and is a CFA charterholder. She is also a Registered Yoga Teacher. Christine holds the following FINRA licenses: 7, 24, 50, 55, 63 & 79. She served for two years as the co-chairman of the Trader/Portfolio Manager Peer Advisory Committee for 100 Women in Hedge Funds in New York and started the Texas Chapter of 100 WHF. She currently serves on the board of the Young Women's Preparatory Network. She is an avid golfer and lives in Austin, TX with her husband and two frenchies.
RaQuel Hopkins, MBA, CPC, ELI-MP
Therapist | Executive & Life Coach | HR Executive
RaQuel is a Life and Leadership Development Coach and a change agent for purposeful and meaningful impact. She partners with individuals and business clients on removing barriers for greater success while pinpointing what success means and the limiting beliefs that we may have accepted that keep us from obtaining further greatness.
RaQuel believes that true leaders understand that doing something greater outside of ourselves is the kind of action that leads to lasting impact. Creating an intangible legacy- one free of titles, riches and other sometimes meaningless items- begins with prioritizing the people we hope to help and recognizing that when we succeed, others will do the same.
RaQuel has over 10 years' experience working in Human Resource Development in the Telecommunications industry with her most recent role as the Vice President of HR in a global organization. She has an MBA in International Business from the University of Saint Thomas and currently pursuing her MS in Mental Health and Clinical Counseling. She attended the Wharton School for Global Talent Management and became a Certified Professional Coach through the Institute of Professional Excellence in Coaching (IPEC).
She is also an official member of the Forbes Human Resources Council.
Vice President of Stakeholder Experience at Satori Capital
As vice president of stakeholder experience at Satori Capital, Cami Miller focuses on delivering the highest quality of service and support to Satori's stakeholder groups, including investors, team members, and the broader community. She leads the firm's investor experience department and oversees team-focused initiatives such as recruiting, employee onboarding, performance development, and perks and benefits, all with a focus on fostering happy, high-performing teams. Cami's additional responsibilities involve expanding Satori's Optimal Living Program, originally aimed at team members, to positively impact stakeholder groups with resources that enhance wellness and empower peak performance.
Prior to joining Satori, Cami was an audit associate for KPMG, LLP, where she assisted with audit engagement activities for private equity clients. She went on to pursue her passion for health and fitness as a manager for lululemon athletica, where she learned to appreciate the importance of an empowering organizational culture.
Cami is a graduate of The Neeley School of Business at Texas Christian University, where she received her B.B.A. in Finance and Accounting and her Master of Accounting Degree. In addition to her education and career in finance, Cami is a graduate of the Institute of Integrative Nutrition, where she earned her certification as a Holistic Health Coach.
Cami lives in Fort Worth with her goldendoodle, Coach. She is actively involved in the Fort Worth wellness community and frequently serves as a speaker, panelist, and advocate for living optimally both in and outside of the workplace. To learn more about Cami, visit her personal website, or as she calls it, her "purpose page," at camimiller.life.
I've had incredible transformations with various forms of personal development. As a self-proclaimed lifetime learner, I've spent tens of thousands of dollars on self-development over my 20+ year career — courses, coaches, classes, and books. You name it, I've done it. This is above and beyond my two degrees, and to be honest … some of the outcomes have been mediocre at best, leaving me wishing I hadn't wasted my money or, more importantly, my time. While others have been highly enriching and proven to be worth the full investment — I've had particularly great success leveling up my personal life and business when I've been able to take a well-developed course or when I have worked directly with a coach.
After speaking with friends, family, and fellow entrepreneurs who regularly engaged in self-development, I noticed we didn't have a reliable way to find vetted courses or coaches beyond our referral networks. Coupled with the fact that coaching in the United States is unregulated, I didn't want my circle to waste time and resources on courses or coaching that would not produce our desired results.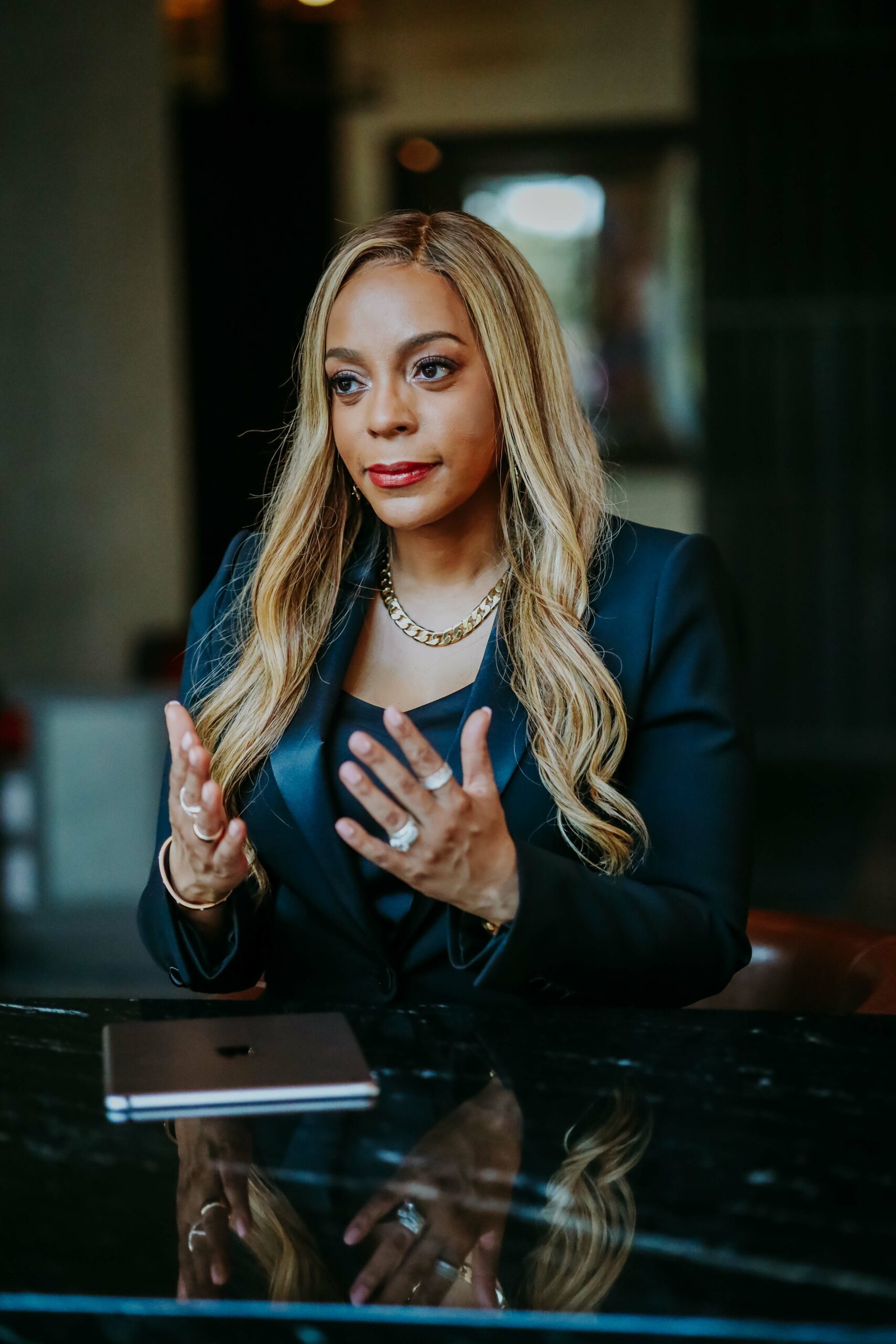 — am·bi·tious /amˈbiSHəs/ adjective: having or showing a strong desire and determination to succeed.—
GET MATCHED, DO THE WORK, GET GREAT RESULTS
And just like that, I came up with the idea for Pretty Damn Ambitious (PDA). I saw a need in the market to match high-achieving women with the right personal development tools — through either a course or a coach that could help them ascend to even greater levels.
Why? Because statistics show that when women are empowered, educated, and accomplish their goals, so do their children, which positively affects communities regardless of socioeconomic status. The combination of empowered and educated women creates lasting positive benefits for multiple generations, helping families in a myriad of untold ways.
My goal for PDA is to create a service and community that matches the best women course creators and coaches with women who want to amplify and honor their ambitions through self-development. I want the community to offer a symbiotic support system with the coaches being inspired by our wonderful community and vice versa.
My mission is to help one million women pursue their dreams by honoring their ambitions by 2030.
Imagine the positive effect felt in homes and communities from this audacious mission — this is why we're called Pretty Damn Ambitious.
IT'S TIME TO STEP INTO YOUR POWER
LIFE IS BEST LIVED UNAPOLOGETICALLY
Are you waiting for life to get better? Don't wait, the time is now.
Every day is an opportunity to fulfill your dreams and live in your full ambition. Now is your time to be the woman that is unapologetic about living her best life.
GLOBAL AMBITION ACTIVATED – DECREASING THE INCOME GAP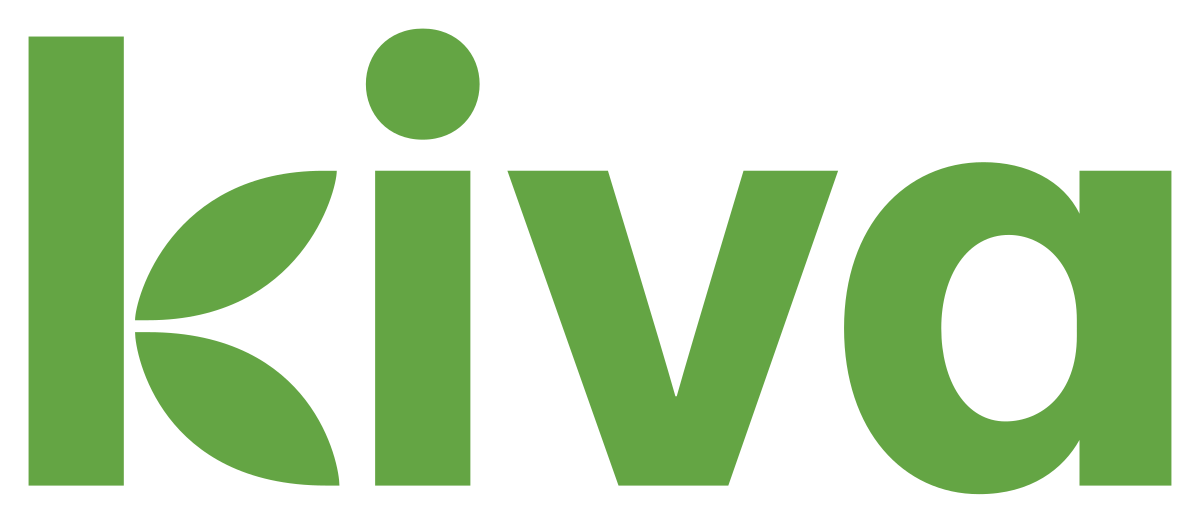 To further the mission of helping one million women honor their highest ambitions, we will be donating a percentage of our annual profits to Kiva a 501(c)3 U.S. nonprofit, that is an online crowdfunding platform where women from 77 countries, including the U.S., can secure micro-loans to help them start or grow their businesses.
Why Kiva?
More than 1.7 billion people around the world are unbanked and can't access the financial services they need. Kiva is an international nonprofit, founded in 2005 in San Francisco, with a mission to expand financial access to help underserved communities thrive.
They do this by crowdfunding loans and unlocking capital for the underserved, improving the quality and cost of financial services, and addressing the underlying barriers to financial access around the world. Through Kiva's work, students can pay for tuition, women can start businesses, farmers are able to invest in equipment and families can afford needed emergency care.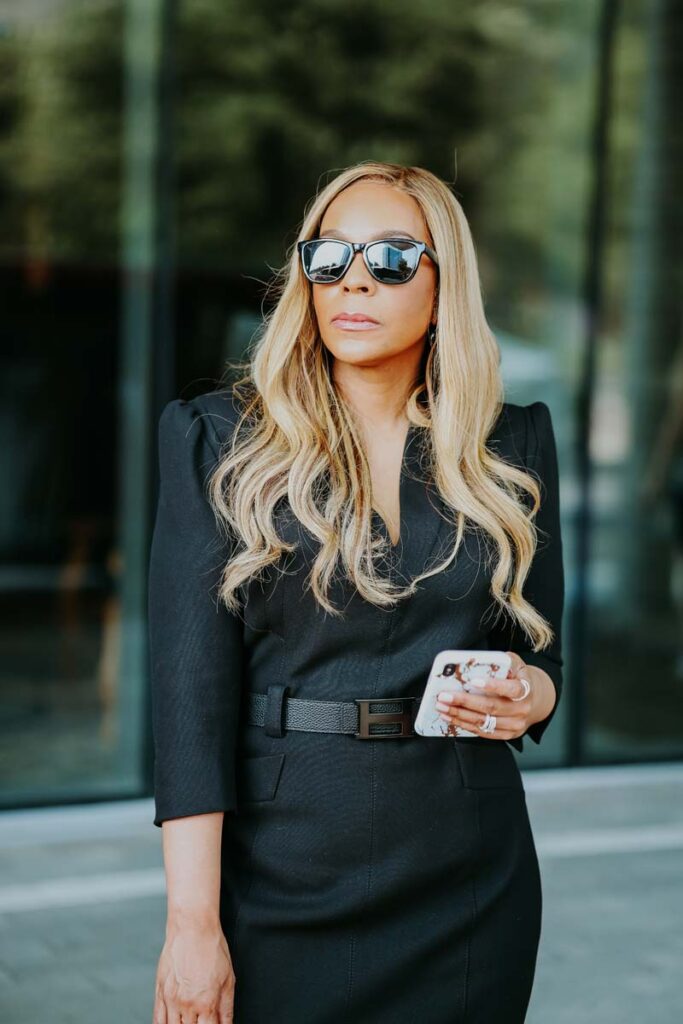 "WE MUST REJECT NOT ONLY THE STEREOTYPES THAT OTHERS HOLD OF US, BUT ALSO THE STEREOTYPES THAT WE HOLD OF OURSELVES." SHIRLEY CHISHOLM